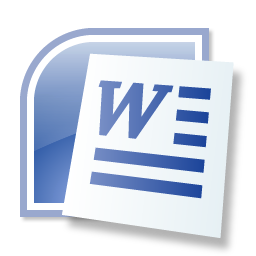 So my boss asked me to turn his word document that he had been printing and filling out into a form for him today. It has been a while since I have done this, and certainly not with Word 2007, so I had to look up the procedure and now I am sharing it with you, since it actually took me a really long time to find a tutorial detailing it - don't even bother with Microsoft's it assumes... And you know what that leads to...
Click New Document
Save As Word Template - at this point you have to decide if you want to maintain compatibility with 97-2003 if you have any machines using that that will need to use this template. Unfortunately if you do that you will lose many neat editing tools.
If you dont have a tab across the top that says developer (I didn't) you will need to go into your top menu, click word options, and enable it under popular.
Give yourself a nice header and type in the title of the form
Start typing away anything you need around your form fields (titles and such)
Where you want a type-able field to be click on the developer menu up top and click to insert either a text field, check box, drop down menu, drop down calendar or autodates and autotimes.
After you insert a field you can right click it and select properties. Here you can edit your variables like for your drop downs, default dates, text restrictions, etc.
When you have completed your form you will want to click document protection on the developer menu and restrict formatting and editing. You will want to only allow filling the form out, and password protect it.
Save your document.
The next time you open your document it will be able to be filled out as a form by tabbing through.